Banana Cream Pie
1 9-inch reduced fat graham cracker crust
¼ cup reduced fat sour cream
4 oz. 1/3 less fat cream cheese
¼ cup sugar
1 teas. vanilla extract
6 oz. Tru Whip
2 medium bananas, sliced
Whip the cream cheese, sour cream, vanilla and sugar together in a large bowl until the ingredients are well mixed.  Add the Tru Whip ad whip until smooth. Place the sliced banana over the bottom of the crust. Top the bananas with the whipped filling and place the pie in the refrigerator for a few hours or until the pie is firm.
Recipe makes 8 servings  Estimated WW Smart points 11 per serving
Chocolate Chip Deep Dish Pie
1 cup quick oats
2 cups pitted dates
2 15 oz. cans white beans, rinsed and drained well
2/3 cup milk
¼ cup unsweetened applesauce
1 cup chocolate chips
3 Tbsp. vegetable oil
2 teas. vanilla extract
½ teas. baking soda
2 teas. baking powder
¼ teas. salt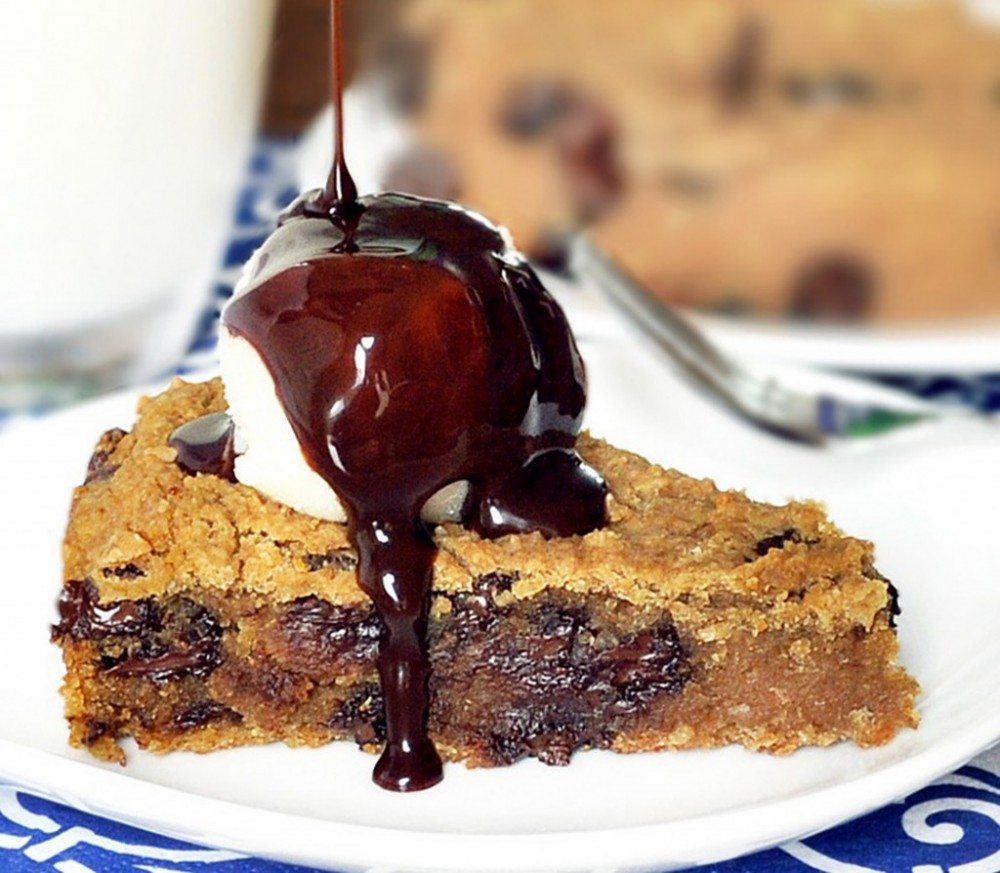 Preheat oven to 350 degrees F.  Spray a springform pan with cooking spray.  Place the dates and the milk in a food processor and blend until very smooth.  Add the white beans, oats, applesauce, oil, vanilla, baking soda, baking powder and salt to the food processer and blend very well until the mixture is completely smooth.  Stir in the chocolate chips and pour the batter into the prepared springform pan. Place pan in the preheated oven and bake the pie until it is firm, 35-40 minutes. Remove pie from oven and let it cool for 20 minutes before removing it from the pan.
Recipe makes 14 servings  Estimated WW Smart points 5 per serving
Individual Mixed Berry Pies
1 package refrigerated pie crust
1 egg, beaten
1 ¼ cups fresh raspberries
1 ¼ cups fresh strawberries, stemmed and sliced
1 ¼ cups fresh blueberries
4 Tbsp. sugar
1 teas. lemon juice
¼ teas. lemon zest
1 ½ Tbsp. cornstarch
pinch of salt
Preheat oven to 375 degrees F. Cut the pie crust into 4 circles about 4 inches round.  You may have to roll the pie crust to elongate the pie crust rounds to 4-inches. Place the sugar, cornstarch and salt in a large bowl and whisk to combine.  Toss the berries into the cornstarch mixture and gently mix to coat the berries. Add the lemon juice and lemon zest and gently stir. Divide the berry mixture between 4 6-ounce ramekins.  Cut a hole in the center of each pie crust circle to allow steam to escape. Place the pie crust over the fruit in each ramekin and brush the pie crust with the beaten egg. Place and ramekins on a rimmed baking sheet and place the baking sheet in the preheated oven.  Bake the individual pies for about 40 minutes until the berries are hot and bubbling and the pie crust is golden.
Recipe makes 4 servings  Estimated WW Smart points6 per serving